Services
Timeless Digital Moments is a small business that provides a wide array of Technical Services inclduing photography, digital art, and Information Management services. We describe some of the more common ones here but this list is by no means a listing of every service we have ever performed. So if you have a need and don't see it listed here please contact us to discuss your project. We are always interested in new and unique ideas and welcome the challenge.
EVENTS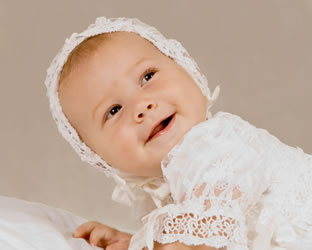 Photography in the last several years has undergone a radical technology change which has forever changed the business and what you may need. Cellphone cameras and the digital image are everywhere and the old days of going to the studio for a family picture have been replaced by taking some snapshots and running to Walmart for your prints. But some Events are just too important for the snapshot (although you will have lots of them) like Weddings, Graduation, Prom, School Yearbook, Baptism, Barmitzvah, Quinceañera, Sports, Theater Production, Concerts, Underwater and the list goes on.
We understand that if an event is important and you want to capture a "Timeless Moments" that may not ever come again it is worth having a professional provide you with those images. We have attended many unique events and can provide high quality images that will have a better quality than what is available in most snapshots. Our cameras are not the snapshot variety you may find in the local stores. Our equipment is a very high quality and produces some of the most amazing detail in the images. Additionally we control the most important aspects of the shots like lighting, color, and composition and edit them in software before printing on our in house printer. We take care to use the highest quality materials because they do make a difference that you can see in the images. Our prints are designed to last a life time with the materials we chose for our products. Whether a Bridal Book or Wall Pictures or Canvas the end product will last. Equally important are the newer digital products like CD's, Video Sideshows, or Full motion Video.
MAKEUP ARTISTRY
Our highly experienced staff Makeup Artist provides a wide variety of services for projects such as photoshoots, portraits, portfolios or commercial productions. Makeup is an integral part of the photography to ensure the best results. For projects that require more specialized attention such as Cosplay, Bodypainting, FX, or Theatrical makeup we work with specialists as needed. Makeup for studio portraits does require some changes from normal makeup to miniize flashback from the studio lighting. Please see our tutorial in topics discussion.
Studio Makeup Artistry
Fashion Makeup
Model Portfolio
Makeovers
Glamour
Airbrushing
Special Occasions
RETOUCHING and RESTORATION
We do a lot of image editing and have the software tools to work on images of all varieties. While fixing redye in your snapshot is easily handled at home you will find that fixing other problems is less easily done. Like removing someone or thing from the composition or fixing facial features requires more of professional touch. Whether you just want to fix some fly away hair or have more difficult family tree photos we can make non destructive copies and edit the copies for whatever purpose is required. While Portrait retouching is common-- a Service that is best left to a professional is restoring family photos that have been overcome by the years of fading, wear, and damage. Sometimes they are just irreplaceable mementos of the years gone by and need to be restored. We do not restore painting or art work but we do accept images and can work to bring back much of what you may have thought was forever lost.
COMMERCIAL PRODUCTS
Commercial photography is a very broad area that spans a large number of specialized products. For example, Web Art Development, Online web catalogs, or imagery. If you host products on your web site and need multi-view pictures that show the products we have photographed everything from jewelry to autos. Professional or Business Portraits, Model Portfolios, Artwork for AD campaigns, Web Pages, Brochures or a host of other web or print imagery fall into the commercial work.
Post Cards,Fine Art, Travel, Calendars, Books, and other printed materials are also an area we have provided work.
Whatever your project we will be glad to discuss our services and to meet your commercial needs.
DIGITAL CONSULTING SERVICES
Technical Services in the Digital Domain can span a broad spectrum and our staff is highly experienced. We provide consulting and technical services in managment of information (including Imagery) and its analysis. Our services cover areas in all aspect of the domain from information managment, transmission, hosting, and optimzation or analysis. Please contact us to discuss your needs and the array of specilaization services available both here and worldwide.